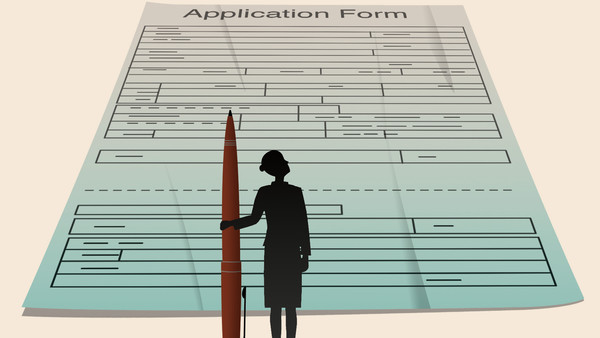 Artigo interessante de John Casey, do
Financial Times
, sobre MBA applications – nós da
TopMBA
concordamos em número e grau!
—————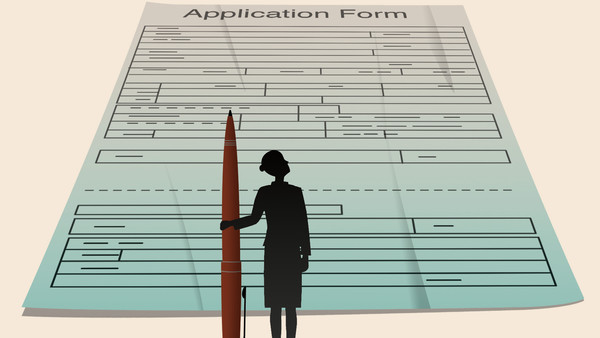 Applying to business school can feel like taking on a second job. Many applicants start a year in advance and spend hundreds of hours preparing. There are tests, forms, essays, interviews and references to complete. Then there is money to find.
"Doing an MBA is one of the biggest decisions in life," says Sachin Tipnis, executive director of MBA programmes at Hong Kong University School of Business.
So where to start? The Financial Times' business school rankings are a good place to begin. Stacy Blackman, an admissions consultant, advises students to apply to a range of schools including a couple of "sure things" and one "reach" school.
But research must go well beyond the rankings. Applicants should also talk to students and alumni and think carefully about the school's teaching methods, values and culture.
"The more time you take to get to know places, the better chance your application will have," says Kurt Ahlm, associate dean of admissions at University of Chicago's Booth School of Business.
Schools' primary concern is how candidates will fit into their communities. So rather than worrying about details, such as in which round to submit an application, candidates should concentrate on the important things.
Testing times
All applicants must take either the Graduate Management Admissions Test (GMAT) or the Graduate Record Examination (GRE). The GMAT remains dominant, but the GRE, which was originally designed for general admission to postgraduate education, is gaining a little ground each year.
"The GMAT is the number one application killer," says Lee Weiss, executive director at Kaplan Test Prep, admissions consultants. "These are not tests you can cram for."
The GMAT and GRE are "computer-adaptive" tests, with the difficulty of upcoming questions based on previous answers, so they will always be demanding. The exams are designed to assess critical thinking and test a student's ability to survive the programme academically.
"Lots of realistic practice on computers is what you need to do well on these exams," says Mr Weiss. There are practice exams available free online.
Candidates are advised to start preparing for the test six months in advance. According to the administrators of GMAT, those scoring 600 or higher have studied for 100 hours on average, with many spending up to 150 hours.
Top tier schools expect a score close to 700, but the mean score in 2012 was 548. Most schools publish average admissions scores on their websites. Students with low scores can retake the exam. "There is no downside to taking it twice . . . unless you nail your targeted score first time," says Ms Blackman.
Schools tend to take a holistic view. "We usually never reject someone based only on the GMAT score," says Itziar de Ros, admissions director at Iese in Spain. Work experience and interviews are equally important.
A new integrated reasoning section was introduced to the GMAT in 2012 to test students' decision-making abilities. But Kaplan Test Prep's 2013 survey of admissions officers found it was not yet a significant factor in most school's evaluations.
Finally, there is encouraging news for women, with the highest number ever taking the GMAT in 2012 – 43 per cent compared with 39 per cent in 2008. Women now account for two-fifths of Wharton Business School's students. And there has been a big increase in young women in China taking the exam lately.
A short essay
There is good and bad news about essays. The good news is there are fewer and they are shorter. Harvard now requires only one essay, while Wharton has moved from three to two essays and London Business School from six to three.
The bad news is that essays remain the most time-consuming aspect of applying to business school.
"What they do write has to be absolutely perfect," says David Simpson, admissions director at London Business School. "There are fewer chances to impress."
But most schools do not expect literary masterpieces. By this stage they have candidates' CVs and applications. In essays they are looking for added colour to get a better feel for applicants' personalities.
Ms de Ros says that when reading she asks herself: "Who is the person behind this essay? Would I like to meet this person?"
Harvard Business School asks only one open-ended question that students are not obliged to answer. Dee Leopold, admissions director at HBS, calls essays "a vestigial remnant" that cause unnecessary anxiety and says Harvard has reduced its reliance on them.
Essays may be less important, but they should not be dismissed. "We still feel that the essays are a critical piece of the application and our best opportunity to hear your voice, prior to an interview," says Maryellen Reilly Lamb, Wharton's deputy vice-dean.
Interview techniques
With less emphasis being placed on essays, interviews now count for more. They are critical to a school's understanding of how a candidate might fit in.
Last year, Harvard Business School had 9,300 applicants, with the admissions board interviewing 1,800. "We are trying to have a conversation," says Ms Leopold. "It's essentially a dance, but we're going to lead."
While most interviews are conducted by admissions staff, alumni play an important role in many schools. For example, London Business School insists all candidates are interviewed by alumni, who have been trained in the process and understand the school's culture. The alumni's opinions carry weight.
Some schools also employ group interviews or case studies. Five or six applicants might be asked to work together to solve a problem while being observed.
Wharton has introduced a team-based discussion. "We feel that this format allows us a better glimpse of how applicants will fit within our highly collaborative culture," says Ms Reilly Lamb. "The exercise frequently leaves students nervous or apprehensive, but our advice is to relax."
In 2009, Iese started "assessment days" – intensive one-day interviews aimed at gaining a deeper understanding of what motivates candidates.
Meanwhile, the University of Toronto's Rotman School of Management pioneered the use of "video essays" and was soon followed by Yale and Kellogg. In Kellogg's version, a question appears on a computer screen and the student is given a few moments to think before recording their answer. Each applicant gets three tries, but it is not compulsory.
Lastly, Harvard has introduced post-interview reflection letters. Ms Leopold says this "gives the candidate the gift of the last word" as they can mention things they forgot to say.
To help prepare for the gruelling interview process, some admissions consultants recommend practising out loud in front of a mirror or video camera.
Recommendations on 'recommenders'
Choosing favourable referees, known as "recommenders", is also critical. These are not the type of reference letter that can be written in a 20-minute lunch break.
Ideally applicants should seek a reference from their direct boss. A prestigious name adds nothing if that person has no knowledge of the candidate professionally. A client or academic can also offer a different perspective.
Admissions consultants urge candidates to meet recommenders to help them decide what to include in their letters. Applicants should also make sure letters are well written and submitted on time.
However, as Mr Simpson says, references are "very unlikely to be the deal-breaker".
Mistakes to avoid
That you must get the school's name right is obvious – yet many candidates use "boilerplate" letters or essays and some forget to change the name of the institution.
Admissions directors also dislike generic references that take no account of the school's values and culture. Schools are also put off by candidates who focus only on work, with no details about the rest of their lives.
Another mistake is not doing research that includes speaking to students and alumni. A campus visit is also advisable when possible.
Forms and essays should always be read by at least one other person. Grammatical errors will not go unnoticed.
Finally, career goals must be realistic. It is commendable to aim high, but some students' stated aims push the bounds of reality.
Social media
Some schools are beginning to experiment with social media, but it is still early days. Applicants can use social media to meet students and ask questions before they apply. As Yvonne Li, admissions director at Ceibs, in Shanghai, says: "It helps us to get to know candidates earlier."
"It's changing the way we look at applicants," says Ms de Ros. "Is there consistency with who they say they are on their application?"
Few, if any, schools will systematically check Facebook or LinkedIn profiles, but some will do so if something on the application sparks doubts.
Nevertheless applicants should be aware of their online brand. One admissions consultant had to tell a woman to remove "an outrageous picture featuring a snake".
Other schools such as NYU Stern allow candidates to answer a question in a creative format, possibly using Twitter or Instagram. So, not only does a candidate have to master new media, but also traditional writing, maths and presentation skills.
Applying to business school may indeed feel like having a second job. But the good news is that having a second job can really pay off.
http://www.topmba.com.br/wp-content/uploads/2014/05/Apply.jpg
338
600
Alex
http://www.topmba.com.br/wp-content/uploads/2015/03/logo-v9.png
Alex
2015-04-07 14:24:26
2015-04-15 14:42:57
How to  apply for an MBA programme: From the Financial Times blog